Part 1. What will they WANT to wear?
It's not an easy question, when you think about it. Can you get a team pulled together and excited to collaborate on the next big thing…with a t-shirt? That was the challenge. Think of an engaging way to describe what our client did, with a nod to those who did it. Hello…!
Part 2. Let's see the options.
So we jumped at the chance to take a team message and create something that people around the campus wouldn't be embarrassed to wear…unless that was the goal. ;)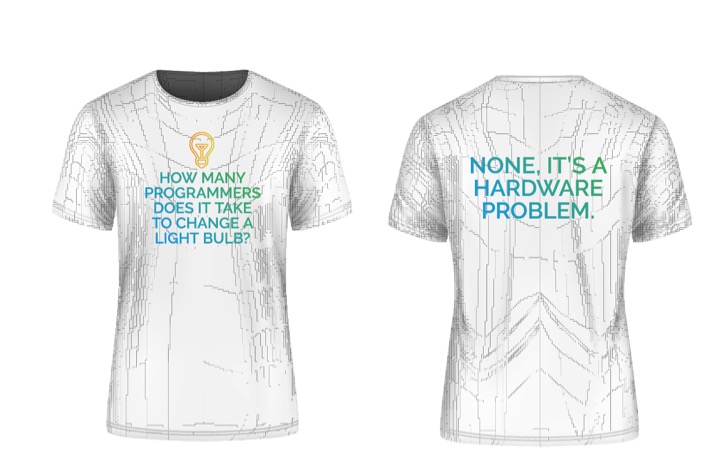 Part 3. Collaborate and get it just right.
From there, we worked with a graphic designer to give the client exactly what they wanted—yeah, fun t-shirts that everyone loves (and wears), but more than that—a sense of team spirit screen printed on soft cotton.